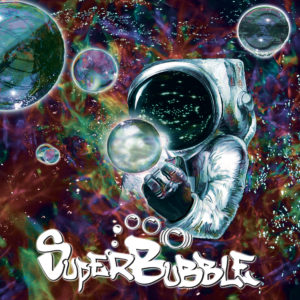 Slug Magazine – Album Review
SuperBubble EP – July 1st, 2017
SUPERBUBBLE – SELF-TITLED
SuperBubble = Lettuce x Tower of Power
A thin layer of mist covers the floor of the club as Brandon 'Simply B' Barker speaks his sultry magic into the microphone. A trumpet flairs into life as Dave Terran puts his whole soul into a solo, and the lights dim behind the eight-piece band. "Holy Shit!" I exclaim, as Tim Ouburg's organ chords descend from outer space and the guitar rips up a jazzy scale. Super Bubble are one of the biggest surprises I have encountered this year, with one of the most solid debuts I've heard out of the Salt Lake scene. This album is a fleshed funk fest of jam, jive and jazz, with a couple of the strongest instrumental tracks I've heard for years. If you're unfamiliar with any of the names I mentioned above, or if you just want a short, sweet sample of superb musicianship, I strongly suggest that you avail yourself of Super Bubble.
SuperBubble gets right down to business with an opener that combines math, jazz and funk in just the right ratio. "Hype Squad" is the best song I've heard this year, and it's going to take some serious groove for any other song to upset that position. Piano lines that waterfall over themselves, guitar rhythms that take off into space, and a slew of soulful licks from each instrument remind me of a tossed salad joining Squash and "Squib Cakes." SuperBubble has a style that takes me back a few years to the days when funky rhythms and screaming trumpets ruled the music scene. Guitar licks that soar in "Sound of March" and the lyrically driven "Coming Home Today" showcase SuperBubble's sound in style.
If you're as unlucky as I am, you probably missed the release show for this bad boy, but don't let that discourage you. You can get a taste of the band's style and watch for any upcoming shows on the band's Facebook (facebook.com/superbubbleband) to get yourself hyped. Funky vocals and guitar, flashy piano fills and rhythms that force my feet to dance make SuperBubble a superb example of why Salt Lake is such a great place in which to live and listen. Local talent sure doesn't disappoint on this album! (Hog Wallow, 07.01)
–Alex Blackburn – SLUG Magazine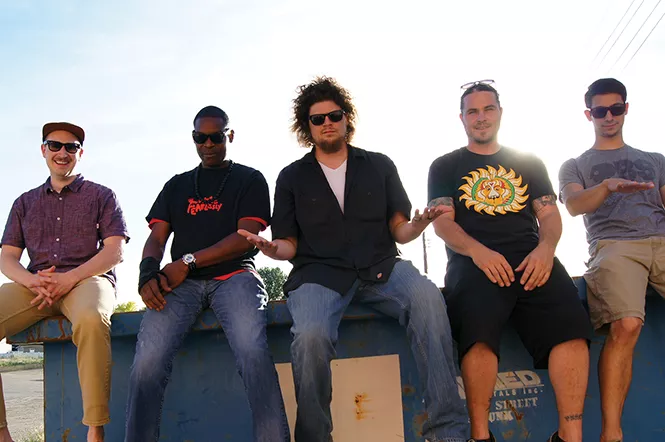 City Weekly – Live Music Picks – August 25, 2017
Grits Green, Big Blue Ox and SuperBubble Present: The Big Fat Nasty
The other day, SuperBubble frontguy Brandon "B." Barker (aka Simply B.) popped up on Facebook Messenger. "Yo, buddy! Just so you know, this show's gonna be the funkiest," he said, linking to this gig. As you can see from the bill, he's not kiddin'. Hip-hop group Grits Green (pictured), acid-jazz/afrobeat/funk outfit Big Blue Ox and jam/jazz/loop group SuperBubble all genuflect at the altar of The One, where funk music is God and the Golden Rule is to produce big, fat nasty grooves for the people. The impetus for the occasion? All three acts dropped EPs this summer, and that's about all the excuse they need for a party like this—but they don't even need that. Grits, who released Water (gritsgreen.com) in June, is a rare hip-hop band, where live instrumentation matters as much as their rhymes. Legend has it that Big Blue Ox exists only for the stage, where their muscly musical jaunts live and breathe—except when they've been captured for posterity on Big Blue Ox(bigblueox.bandcamp.com). SuperBubble is like-minded, starting with more traditional, structured songs as heard on their self-titled debut (superbubble.bandcamp.com), then turning them into ephemeral beings, like great orbs of soap and water that pop in and out of existence. So B.'s appraisal of the show, meta as it might be, is accurate. All three of these acts together under one roof, on the same stage, is gonna be so funky, it's frightening. (Randy Harward) The State Room, 638 S. State, 9 p.m., $10, 21+, thestateroomslc.com
Randy Harward, City Weekly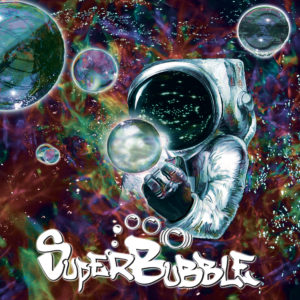 City Weekly – Music Monday – June 26, 2017
Several months ago, I visited with Brandon "B" Barker, otherwise known as local loop guru Simply B. At the time, his nascent band project SuperBubble was just gettin' started. In May, the octet dropped their debut EP, Effervescent, produced by Mike Sasich and Greg Shaw at Man  vs. Music studios. The six-track collection is the expected good-time blend of funk, jazz, rock and soul as ripe for headphone listening as it is for setting the tone for an all-night party. I nominate the closing number, a nocturnal space jam called "Cheese & Wine," as the new theme song for the Red Butte Garden series. That's not a dig—the fest, snacks and track, which captures the liberation and jubilance of great music under the stars, just go well together.
Randy Harward, City Weekly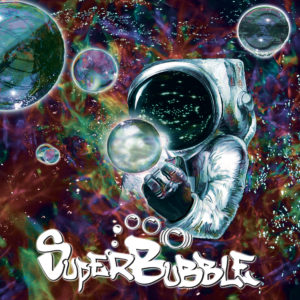 City Weekly – Local Releases – May 19, 2017
The one release show we have this weekend will take place on Saturday from the band SuperBubble. This is the latest project from Brandon "Simply B" Barker, a solo musician you may also know from his old project Babble Rabbit.  This new funk project is more of an ensemble (or expanding collective, as they like to phrase it) featuring Rob Drayna, Tim Ouburg, Max Webb, Wyatt Richards, Dan Muir, Dave Terran and Sterling Wootton. The band's debut self-titled EP was recorded with Mike Sassich over at Man vs. Music, and will be released this Saturday at the new Utah Arts Alliance Art Factory (193 West 2100 South) right next to the Trax Station. The show itself is actually a part of the second annual "Night on Commonwealth" event,  totally free to attend, with music starting around 7 p.m.
Gavin Sheehan, City Weekly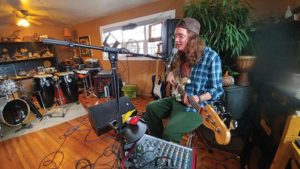 City Weekly Interview – February 1, 2017
Musicians' practice spaces can be messy. So when you walk into one—especially one inhabited by a guy who goes by "B"—you're not prepared for a harmonious collision of obsessive-compulsiveness and feng shui. The hardwood floors are clean, and the furniture, instruments, cases and peripherals are precisely arranged.
Someone's proverbial stuff is together. It'd have to be, for a guy like B—which stands for Brandon, Barker and Bob. ("My middle name is Robert," the bespectacled ginger says.) He's a Captain's Platter guy with an insatiable appetite for everything from funk to hip-hop to rock to singer-songwriters to soul to jazz. And one diversely influenced, versatile man can't sound like a band without organizational skills. Playing just one instrument takes focus. B prefers the beefy low tones that, in tandem with drums, anchor music's engine. His weapon of choice, natch, is the bass, but he wields a variety of axes: guitar, harmonica, drums and a banana-shaped shaker all at the same time…
Randy Harward – Salt Lake City Weekly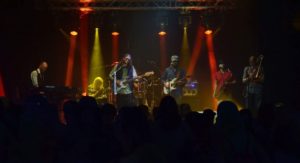 Ogden Equinox Featured Band: SuperBubble – August, 2016
Super Bubble is new on the scene, but the lead man, Mr. Simply B, has been thrilling us and overwhelming us for a few years. Super talent has attracted more super talent to create this band. We first saw them at the Utah Burning Man event E11 in July and we were floored and humbled, "we are not worthy"!
Band members include: Brandon B Barker, Rob Drayna , Tim Ouburg , Max Webb , Wyatt Richards, Dan Muir
Music Style: funky crazy, slappy ass bass, super-sonic guitar leads, brassy-assy horn brigade.
You will not be let down! You will be more, after you hear this band. EVOLUTION!
-Ryan Basset – Ogden Equinox Music Festival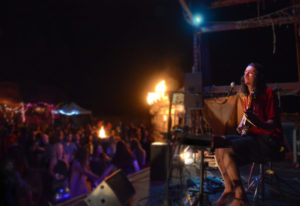 Moab Sun News Interview – May 21, 2015
Recently, Barker began to journey on his own path.
"I looked into getting a van and a looper at the same time," he said.
Barker saw both as opportunities for independence. He began to merge what he considered to be his two musical personas — the folk-felt singer songwriter and the funk-like nasty bassist."I feel like instead of clashing, these personas are complementing each other," Barker said. "They are Simply B." Barker said the loop station has been his greatest teacher. It keeps him honest and frees him to develop musically in new ways.
Jenna Talbott – Moab Sun News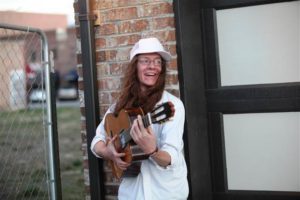 Standard Examiner Interview, March 18 2015
"I'm just going to be fun and play some positive, uplifting, funky, lyrical stuff," he said. "I like to groove, I like to make people dance. It ebbs and it flows, I try to keep it funky. That's my first true love is for funk, and so everything else just works its way in there."
Barker picked up a looping station a little more than a year ago in an effort to meld his two musical personalities together. With bass being his first and main instrument, Barker described one musical personality being "funky, nasty, marching around stage and sweating and screaming," while the other sits in a chair hunched over an acoustic guitar and sings.
Combined, the result is a funky-fresh acoustic experience that created a sound for Barker that was different than anything he'd ever imagined in the past. He said the time was right to add a looping station and after researching and getting inspired by other artists, he dove head first.
Raychel Johnson – Standard Examiner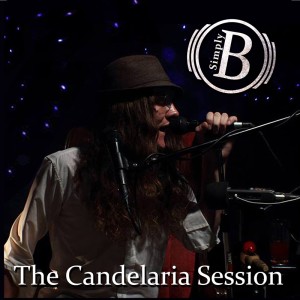 Slug Magazine – Album Review – January 1, 2015
Simply B – The Candelaria Session
Simply B = Jack Johnson + Django Reinhardt + looping fun
The insanely talented Brandon "B" Barker is at it again, this time releasing a quick, four-song EP of material from his solo, multi-instrumental looping-project, Simply B. The recordings are a lot of fun, but with a project like this, the experience of watching the artist set up the loops and do everything himself is a major part of the awesomeness. Happily, B and his team filmed the whole session (the recording of all four tracks) to demonstrate, firsthand, what kind of magic was happening in the studio. I recommend watching the vids to get the appropriate appreciation for the art form, and then pop that disc in anytime you need a reminder that humans are awesome. Rock on, B—one more feather in the cap!
-Ischa B., Slug Magazine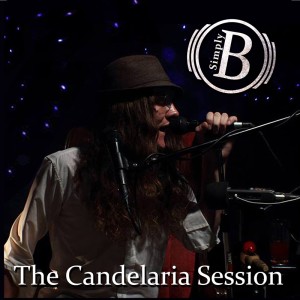 City Weekly – Local Releases – September 26, 2014 
Moving into more funk/folk territory, we have a new EP from Simply B. This is the alter ego of SLC musician Brandon "B" Barker, who you may know as the lead singer of B & Company, a group comprised of a rotating cast of musicians. They released a full-length album titled The World Is Your Pearl in September before quietly going on hiatus. On this new EP, The Candelaria Session, Barker performs all the instruments himself, utilizing loops to capture a small-band feeling on tape. You can purchase this album for whatever you'd like to pay on Bandcamp.
-Gavin Sheehan, City Weekly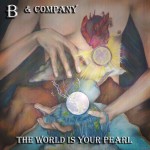 Slug Magazine – Album Review – December 4, 2013
B & Company – The World Is Your Pearl
"B & Company = Jack Johnson + Django Reinhardt + a Latin twist"
"B & Company is Brandon "B" Barker, the bassist for local project Babble Rabbit, who recruited an assortment of skilled musicians and noise-makers (Djembe, megaphone, typewriter) to put together this delightfully funky 11-song album. It's beautiful music and fully exciting in an unexpected way. Most of the tracks revolve largely around skillful acoustic guitar playing, and it is seriously no joke. Tricky riffs executed so skillfully that an eavesdropper—who is a skilled guitarist—listening in asked me in disbelief if the album was really local. Kudos, B! You've put together something to be proud of, and the musicians and production team involved should all give themselves a pat on the back, too. A+!"
-Ischa B., Slug Magazine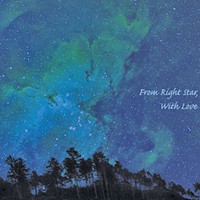 City Weekly – Album Review – August 27, 2014
Right Star – From Right Star, With Love
B's song "Like Mic" was featured on Right Star's new EP: From Right Star, With Love.
"…B brings the energy on 'Like Mic'—the bass and acoustic guitar is excellent, weaving deftly through the lyrics…"
-Kolbie Stonehocker, Salt Lake City Weekly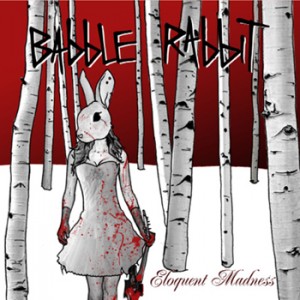 Slug Magazine – Album Review – May 18, 2010
Babble Rabbit – Eloquent Maddness
"Babble Rabbit = Disturbed + Trapt + Korn"
"Oh my god. Babble Rabbit are at it again. Their new full length is totally doparoonie. They just have an angst that seriously rubs off on me and makes me want to jump up
and down and put my head through the wall. These killer dudes have traded some of their junior-high funkin' style for more of a moody West Valley metal style. The funk action however, still seems to sneak it's gnarly head in and DF (dry fuck) you until you can't take it any more. The band is also headed out on tour soon, so many lucky citizens of the U.S. will get the privilege of experiencing their musical prowess. Be stoked, these dudes are bringing it in a special way."
-Jon Robertson, Slug Magazine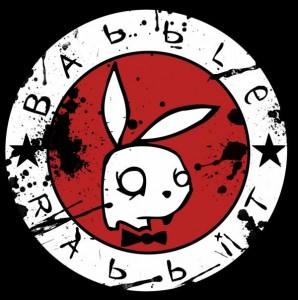 Slug Magazine – Album Review – April 20, 2010
Babble Rabbit – Self Titled (EP)
"Babble Rabbit = Deuce + early Incubus + Primus + 311"
"Boy howdy!! The fuzzed-out funk/punk on this EP is so overwhelming that when you listen to it, you kind of feel like you might be sitting in a pile of your own timber. But rest assured, it's not you that's causing this feeling—it's the astounding sounds of Babble Rabbit. I can't begin to describe how breathtaking this album is. I think if you really want to get the full experience of
this awesomeness, you should listen to it at least five times in a row at a very high volume. Good times. Keep up the strong work, boys."
-Jon Robertson, Slug Magazine