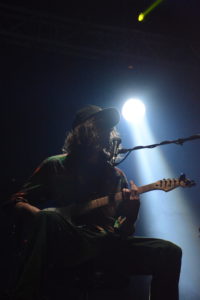 Brandon B Barker is a multi-instrumental, live looping artist out of Salt Lake City. He has performed in a wide range of bands and styles over the last 10+ years. Combining Funk Bass, finger-style guitar, beat-boxing, and soulful vocals; Simply B creates a positive, lyrical, danceable, one man band experience.
Between 2014 and 2016,  Simply B played over 300 shows, developing a reputation as a hard working, traveling musician, ready to perform at any moment.
In 2016, B started the up the Funk band, SuperBubble. They have been gigging consistently ever since, working their way around the state. SuperBubble has  become a quick local favorite, headlining some regional festivals including Element 11 and Ogden Equinox.
In 2014, Simply B released a Live-looped EP and Video Series with Unknown Profit Pictures called The Candellaria Sessions.
In 2013, under the name, B & Company, he released a full length album entitled "The World Is Your Pearl". This is a collection of songs that was written over the past decade with various artists. Performing guitar, bass, percussion, harmonica, piano, and vocals, B is joined by an amazing company of musicians on vocals, violin, trumpet, flute, percussion, banjo, and electronic beats.
From 2009-2013 he played bass with the Funk/Metal band, Babble Rabbit.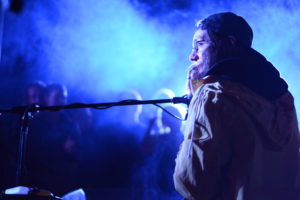 During their five years together, they released two full length albums: 'Eloquent Madness' and 'NewFunkLand' and went on a few tours of the west coast.
B played guitar and sang in the Jazzy Folk trio Dos Dragones. Their music delighted audiences around the Salt Lake area for years.